Zenith 4 speed vintage record player
"Cobra-Matic" model 4L02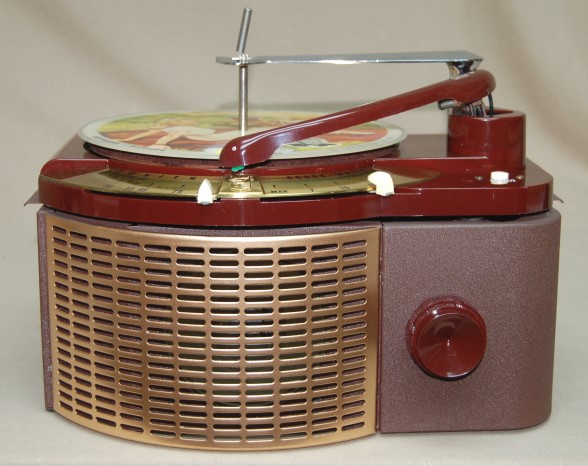 Features an electrical reject trip mechanism that's unlike those found in most record changers that tend to cause poor tracking and grove sticking near the end of the record. another feature is the ultra-light stylus pressure with the Zenith "Cobra" cartridge, a marvel in the days where most players used to old crystal cartridges that required heavy pressured and severe record wear. One feature that it does not have is an auto shut off after the last record, it will just repeat playing the last record until manually shut off. I do not know why Zenith did not include an auto shut-off.
Internal 4 tube amp, a 5" speaker and better than most that works like a bass & treble control in one control. Most low end player's tone control only works to attenuate the highs (or work as a treble volume control). This control will boost the bass at middle range to the left end, moderate both bass & treble in the middle and boost the treble on the other end will attenuating the bass.
| | |
| --- | --- |
| | < Zenith Poster and Advertising prints for sale |
| | < Zenith manuals for sale |
the record player has been sold