Crosley "Pup" Radio
Crosley Radio Corp.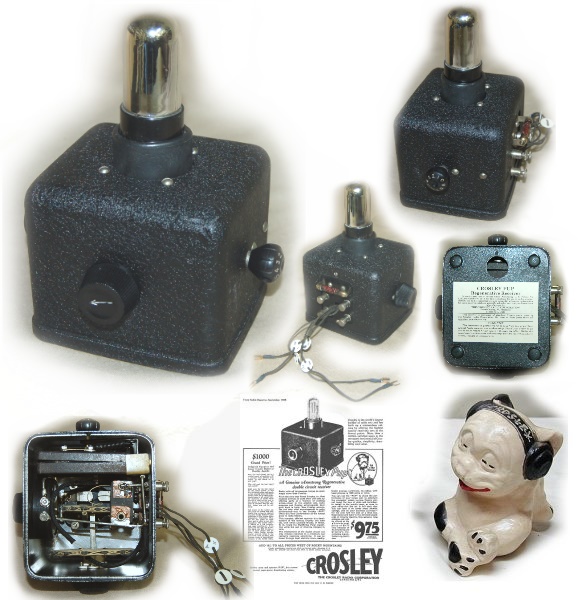 lick on the above small images for enlarged views in a separate window
RadiolaGuy Collection, not for sale at this time
The Crosley "Pup" was the first radio to sell for less than $10.00, the "Pup" was advertised for sale at only $9.75. These are hard to find as they were small and inexpensive and most were just tossed in the trash when they quit working or were replaced by a more sophisticated set.
The "Pup" uses A regenerative circuit that works quite well. Battery requirements (when using the correct tube - WD or WX-12) is 1.5 V "A" supply & 22.5 V "B", It will also work quite well with a UV or UX-201A.
| | |
| --- | --- |
| | < Power supply for 1920's battery radios available |
| | < Bottom label and promo paper items for sale |
| | |
| --- | --- |
| return | RadiolaGuy Collection, not for sale |