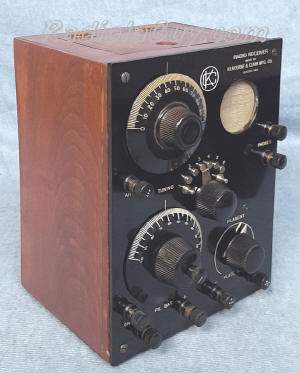 Kilbourne & Clark ca: 1922
click/tap any image for enlarged view
Kilbourne of Seattle, WA advertised in the late teens and early 20s; "as the worlds largest radio supply company. The early years of the K&C operation was wireless equipment installations on ships worldwide. The above receiver is one made for home broadcast reception of the early 1920s.