Admiral 7T03CG Radio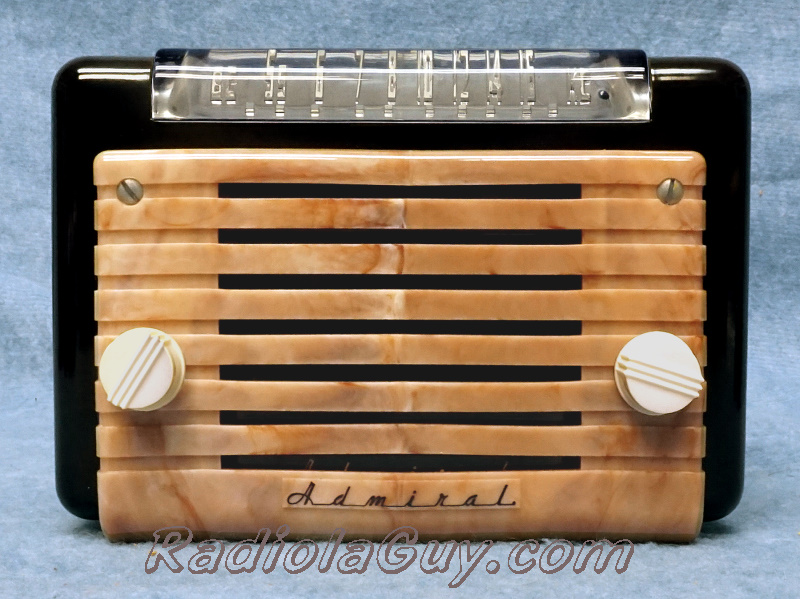 click on small images below to enlarge
Circa 1952, I don't know much about this tiny set except I believe it to be quite rare, if not rare very scarce (at least in good condition). I have only seen a couple of them and one was in pretty bad shape. I suspect they were played (the performance is excellent) until they self destructed from heat. It employs the standard "all American 5" tube line-up, Super-heterodyne circuit with inductive tuning. Another assumption I have is these were probably given away with an appliance purchase like the Westinghouse "refrigerator radios".
any information concerning this set would be appreciated
worlds smallest? 5 tube AC/DC radio
measures only 6 x 4.25"
Radiolaguy collection, not for sale