RadiolaGuy.com
© C.E. Clutter.
All rights reserved.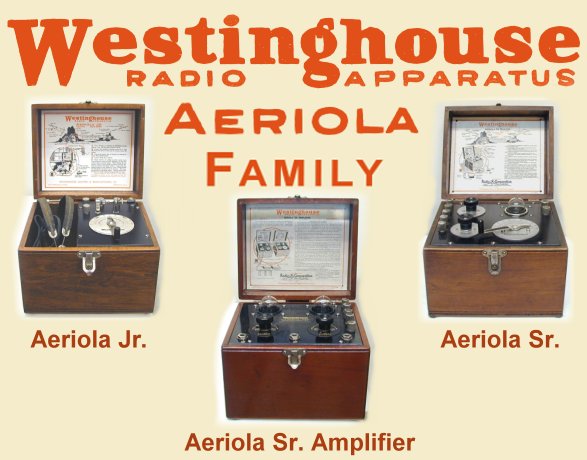 Click click on any of the above for details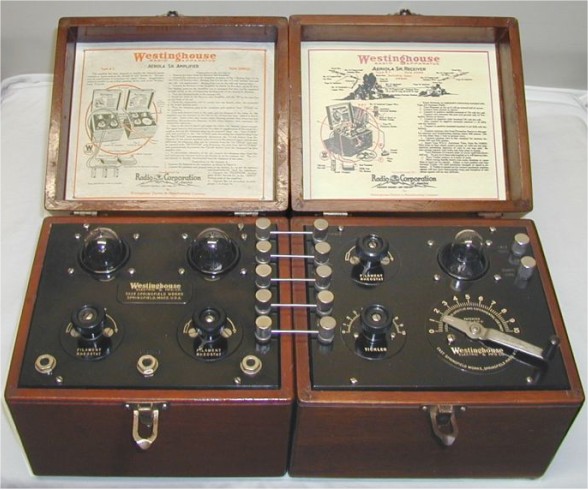 the Westinghouse Aeriola Sr. Receiver & Amplifier
RCA was formed in 1919 and had no manufacturing facilities during the 1920's. All products bearing the "Radio Corporation of America" label were built by several other companies. Among those companies: Westinghouse, General Electric & Wireless Specialty. Westinghouse joined the group in mid 1921 and produced what is now the some of the most recognized models of early RCA receivers. Among these early models was the "Aeriola" line.
Lid instructions and other items for the Aeriola line, click HERE.