RadiolaGuy.com
© C.E. Clutter.
All rights reserved.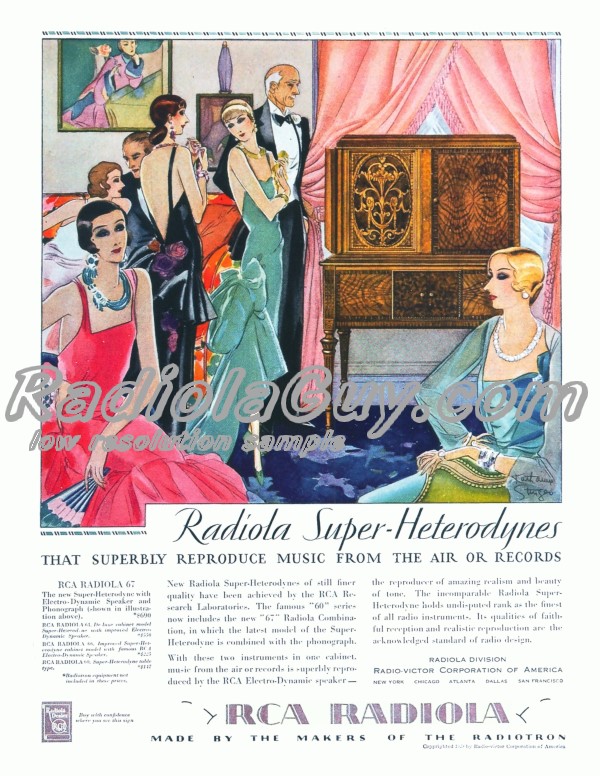 The above & other poster prints are available > click.
AC Super-Het console with phonograph, ca: 1929. Same as model 66 except with the additional speaker power by use of a separate power amplifier with dual #281 rectifiers and #250 power output tube.

< Manuals, labels & other paper for the above and other RCA Radiola models are available.