Weston TV-4A/U tube tester
Military AN/USM-3A Test Set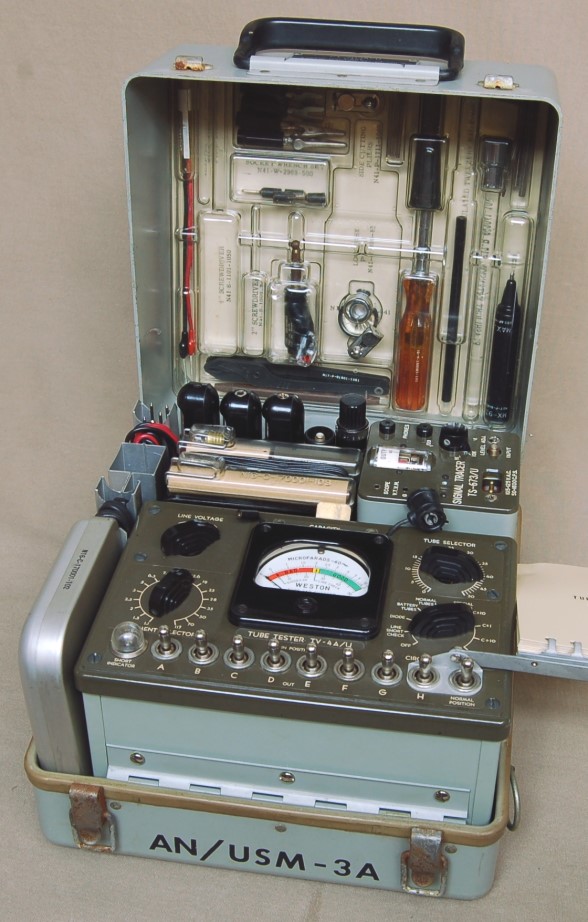 A neat, small-compact and complete test set for the electronic field technician of the late 1930's - early 60's. This has to be the consummate test kit that can be easy transported and provide about any sort or test needed for military and consumer electronics of that era.
< Available, Military Test Equipment Manuals for the
above and other models available

Ordering & Shipping Info > PLEASE READ < BEFORE ORDERING!
the instrument has been SOLD, photo reference only