Jackson 707 CRT Tester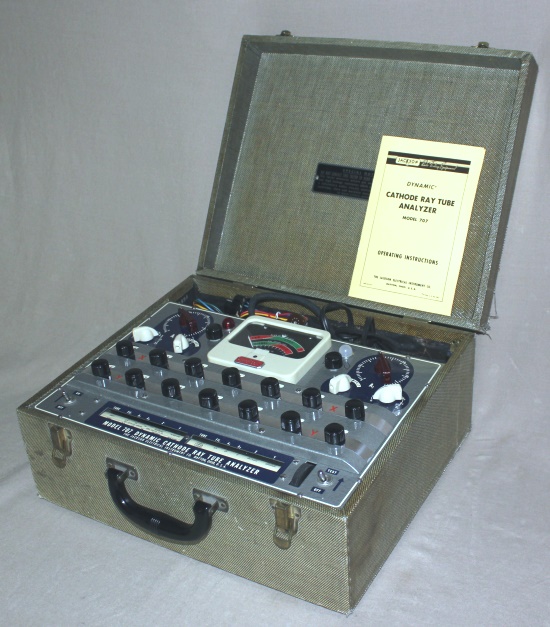 The Jackson 707 is an awesome CRT tester for early CRT's. It test for Grid Emission, Merit (quality) and Gas. It actually applies high Voltage to the second anode when the test switch is thrown. Of course, it also tests for shorts & leakage.
The only negative is that it was made in 1951 and the only roll chart settings are for CRT's made from the late 1930s - 1951. The '707 was supplied with a standard 12 pin socket for testing CRT's such as 10BP4 and the 14 pin socket for testing CRT's like the 7JP4). A universal socket (with clips) also include for all other CRT's. I made several other adaptors for testing CRT's like the 5BP4, 3KP4 so I would not have to put up with the awkward universal adaptor.
< Reprint Instruction manual for the above available
| | |
| --- | --- |
| return | the instrument has been SOLD, photo reference only |