Military I-177-A Tube Tester
by "Shallcross"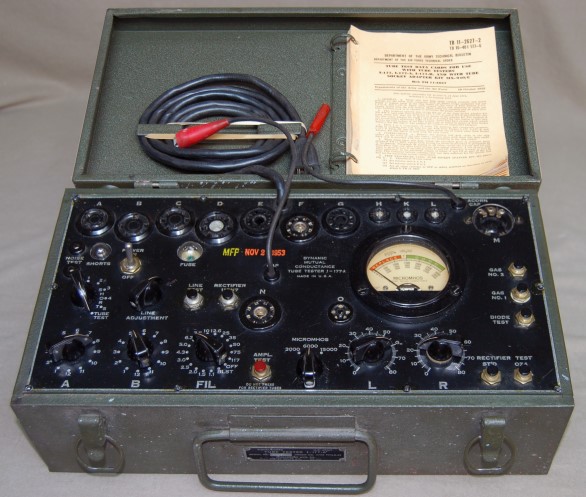 Military Mutual Conductance Tube tester
built by "Shallcross" - model 1-177-A ca: 1953
The I-177 will test all the consumer and military (except the larger transmitting types) tubes from the 1920's to around the mid 1960's with the exception of the 9 pin miniature based tubes (such as a 12AX7). It will not test the newer TV types that were introduced in the late 1960's & '70's like compactrons etc.
The MX-949/U adaptor is needed to test the 9 pin and some 7 pin miniature tubes. I do not have the adaptor or know of a source. However, such an adaptor can easily be built by a technical person with soldering skills, some basic shop tools and common supplies (such as tube sockets, wire etc. and a simple chassis box).

< Military Test Equipment Manuals for the
above and other models available
this instrument has been sold, photo reference only