Precision 10-15 Tube Tester
Precision Apparatus Co.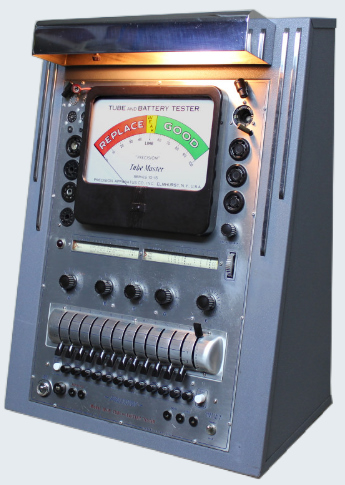 Precision 10-15 (Giant Meter) Tube Tester
The Precision 10-15 is the large counter top version of their standard model 10-12. The meter is over 9" wide and the unit stands 24" tall. The precision line of tube testers are among the finest of emission testers (my opinion). Features Precision's cathode conductance test method (their version of an emission test). It will test nearly all consumer tubes from the mid 1920's - early 1960's (big pin, octal, loctal, acorn, 7 & 9 pin miniature + one blank space). Features a battery & capacitance test functions also.
< Operating instructions are available for the above & other models, click on image for more info.


this instrument has been sold, photo reference only