Superior TV-11 Tube Tester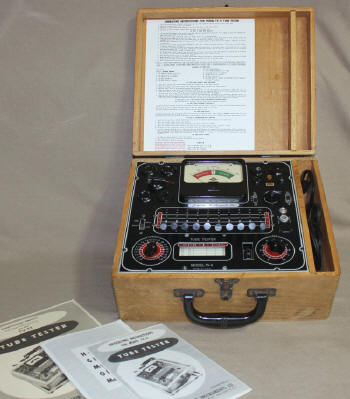 Click/Tap any image for enlarged view.
The Superior TV-11 is a basic emission tester that includes a noise test jack and a condenser testing feature. It will test nearly all consumer tubes from the mid 1920's - early 1960's (big pin, octal, loctal, 7 & 9 pin miniature and sub-miniatures. The newer tubes that came out in the early-mid 1960's, such as compactrons, and other newer special based tubes cannot be tested on the 'TV-11.
<

reprint manuals for the above and other test equipment available